From September 15 to October 23, 2021

September 15, 2021 at 12:30pm
Julie Boukobza (Art)
Ali Khan (Fashion)
Jamel Shabazz, Mohamed Bourouissa and Sara Sadik
Balenciaga, and private collectors
The Gallery at VCUarts Qatar
Bene Taschen and Galerie Bene Taschen; Demna Gvasalia, Martina Tiefenthaler, Clément De Oliveira, Gaspard de Massé and Sofie Parikka from Balenciaga; Corinne Verdier and Alizée Alexandre at the French Embassy in Qatar
Does wearing a tracksuit nowadays define one's origins and generation or gives others an idea of how one envisions the world?
The Wear the Right Thing exhibition translates this notion into contemporary art through the lens of three artists from different generations, Jamel Shabazz, Mohamed Bourouissa and Sara Sadik, all of whom show, preserve and document the culture and style of diverse communities.
As part of this exhibition, designs by Balenciaga and apparel and accessories contributed by private fashion collectors from across the world will be on display, adding to the spirit of freedom and irreverence of streetwear.
With the generous support of the Embassy of France in Qatar:
Growing up as a French teenager in the '90s in a posh neighborhood in Paris, streetwear was pretty far from my upbringing. The exception was a pair of white Freestyle Hi Reebok I wore daily, with leggings – and with a dash of envy towards my posh classmate who seemed to possess the model in all the colors of the rainbow, thanks to her frequent trips to Bahamas.
I can pinpoint exactly when my education in streetwear commenced – I was 15 years old when the black and white film 'La Haine' directed by Matthieu Kassovitz was released. And when I saw it, I felt I'd been punched in the face; it was a social and brutal awakening of sorts. The features of actor Vincent Cassel, alternatingly handsome and grotesque, as he mimicked Robert de Niro in front of his mirror, psyched me. I remember thinking to myself, "So this is what happens outside Paris – 'les banlieues,' the gangs, the violence, the wit, the intensity, and of course the amazing sense of style". But what remains etched in my memory is the sheen of black leather and nylon jackets, all shot in the dark.
When I was invited to curate this show about streetwear, and to translate this notion into contemporary art, I immediately thought of an artist from my generation – Mohamed Bourouissa, an internationally renowned French artist interested in different kinds of cultures, movements and new technologies, yet very close to his Algerian upbringing and his childhood in the suburbs of Paris.
As someone who was always fighting against suburban stereotypes, he suggested his early work 'Nous sommes Halles' – simple and truthful portraits of young lads wearing Lacoste apparel shot in 2003 in a popular neighborhood in Paris – was a homage to the iconic American street photographer, Jamel Shabbaz. Through Bourouissa's eyes, I rediscovered Shabbaz's oeuvre, succumbing to the timeless images that capture the beauty and nostalgia of Brooklyn, New York – a feeling which especially seems to have partially disappeared these trying days. I was interested in the aesthetic clash between Shabbaz's golden light-diffused images and Bourouissa's more metallic-light take on the portrayal of this youth.
Last year, at an exhibition curated by Bourouissa in the same Paris suburbs where he lives, I discovered the works and world of the young artist Sara Sadik. I was immediately mesmerized by her sci-fi take on 'beurcore' – French-Maghrebi culture, as she calls it – through her films and performances. I fell in love with the way she portrayed herself – wearing vintage streetwear for men, from Kalenji (Decathlon French store affordable sports brands); her passion for the French rapper Jul; her genuine interest in her adopted city of Marseille; and especially, her hilarious Instagram account.
Streetwear, more often than not, portrays a single sex – male – and it was important for me to break that boys' club. And that led to our decision to explore the notion of what streetwear means today, through three different generations of artists from three diverse backgrounds. As part of this exhibition, designs by Balenciaga and apparel and accessories contributed by private fashion collectors from across the world will be on display, adding to the spirit of freedom and irreverence of streetwear.
If wearing a track suit nowadays means that people cannot tell precisely where one comes from, and doesn't define one's origins and generation, at least it gives others an idea of how one envisions the world, and how a person can break social codes through clothing and a high swag level.
From Mark Zuckerberg wearing a hoodie in 2012 for a meeting with Facebook investors, through Run DMC removing his Adidas shoe laces in solidarity with prison inmates, to French rappers wearing low cost brands, streetwear these days seems to have regained its political and social edge, overcoming its bling era. It has emerged as more of a hybrid movement, embracing the post-gender revolution with its unisex metamorphosis, completely embedded in the universal youth culture, and the struggles of our times.
Fashion Curator statement
Fashion has an innate and remarkable ability to renew itself. The influence of street culture and streetwear on fashion has been long and everlasting; the cycle of high fashion influencing high street is multi-directional and continuous.
In exploring street fashion, the three designers chosen for this exhibition come from widely varying backgrounds, yet all have cemented a highly influential place in contemporary fashion. They are singular in pushing forward an anti-fashion narrative with mainstream appeal, inventing distinct new codes of design and aesthetic along the way, and provocatively blurring the lines between luxury and street style, the avant-garde and the commercial and breaking down the boundaries set around gender, race and other social issues.
As founder of Vetements and the current Creative Director of Balenciaga, Demna Gvasalia's mark on the last decade is undeniable. Moving between street and luxury, Demna quickly veered into anti-fashion territory, earning a reputation as a rebel. He designed garments that would have been a fashion no-no, embraced collaborations normally frowned upon and highlighted his deviance with styling and presentation choices; a holistic commitment to a world of taboos. His designs speak to the relevancy fashion always craves and puts him at the head of the current cycle in which street informs high fashion. Amongst the numerous awards, Demna Gvasalia has been the recipient of the prestigious International Designer of the Year as well the Accessories Designer of the Year awards at the CFDA's Fashion Awards.
Grounded firmly in the codes of '80s and '90s street style of oversized T-shirts, large logos and graphics, Shayne Oliver's designs transcend the perceived limitations of streetwear in high fashion. In equal measure, his designs upend traditional codes of street fashion, opting for androgyny and sensuality where one might have found masculinity and toughness years ago. A queer artist of color himself, Shayne Oliver's work brings to light the energy and mashed up lives of queer urban youth to a global audience. Shayne Oliver has been the recipient of the CFDA's Swarovski Award for Menswear as well as the Special Prize Winner at the inaugural LVMH Prize.
Seoul-based Hyein Seo continues to explore contemporary urban womenswear by breaking the traditional fashion business model and the ascribed road to mainstream success. Appropriately, her work explores the stretched transition from teen to adulthood by drawing on references from movies, anime and irreverent slogans of youth culture. Her position highlights an oft eschewed topic of gender parity or lack thereof in the world of streetwear. She is the winner of the British Fashion Council's International Fashion Showcase Emerging Talent Award.
The garments selected for this exhibition are an effort to best represent the diverse influence these designers have had on fashion as well as form a dialogue with the works of the three talented artists alongside whom their work is displayed.
Biographies – Artists and Curators
Jamel Shabazz grew up on the streets of Red Hook, Brooklyn and since picking up his first camera at the age of fifteen, he has been visually representing urban life in New York. He has made a name for himself by capturing some of the most aura-induced and iconic images of the '80s, depicting a time of transition and the emergence of a new lifestyle and culture whose relevance still resonates today.
As one of the key people to immortalize New York over recent decades, Shabazz's quintessential and mesmerizing work continues to influence international fashion trends and global youth culture to this day.
With multiple successful publications to his name, Shabazz's work has been acquired by leading institutions such as the Bronx Museum of the Arts, New York, the Whitney Museum of American Art, New York, and the Smithsonian Museum of African American History and Culture, Washington D.C.
@mohamedbourouissa
mohamedbourouissa.com
Mohamed Bourouissa implicitly describes contemporary society by its contours. With a critical take on the mass media image, the subjects of his photographs and videos are people left behind at the crossroads of integration and exclusion.
Preceded by a long immersion phase, each of Mohamed Bourouissa's projects builds a new enunciation situation. Unlike false simplistic media constructions, the artist reintroduces complexity into the representation of the margins of hypervisibility.
His work has been exhibited in numerous solo exhibitions, at the Musée d'Art Moderne de la Ville de Paris, the Centre Pompidou de Paris, the Barnes Foundation, Philadelphia, the Stedelijk Museum, Amsterdam, the base in Frankfurt am Main, the Ball, Paris, the Haus der Kunst, Munich and the FRAC Franche-Comté in Besançon.
He has participated in the Sharjah, Havana, Lyon, Venice, Algiers, Liverpool and Berlin Biennales and the Milan Triennial.
In 2018, he was nominated for the Marcel Duchamp Prize. In 2017, he was selected for the Prix Pictet photography prize. His works belong to leading collections, including that of the LACMA in Los Angeles, the Centre Pompidou, the Maison européenne de la photographie in Paris, and the Stedelijk Museum in Amsterdam.
@sarasadikofficiel
sarasadik.hotglue.me
In 2018, she received her MFA with the highest honours possible, from École des Beaux-Arts, Bordeaux, France.
Her work has been shown internationally at Frac PACA, Marseille and Palais de Tokyo, Paris in 2019, Karma International, Zurich, Art Athina Fair, Athens and MoMA Warsaw for Open'er Festival, Gdynia in 2017.
Sara Sadik is inspired by what she terms 'beurcore': the youth culture developed by working-class members of the French-Maghrebi diaspora. Her work brings together video, performance, installation and photography in order to explore beurcore's manifestations, while her references span music, language, fashion, social networks and science fiction.
These narratives, in which the artist is regularly featured, often document and analyze beurcore's social and aesthetic symbols. Starting from semiological and sociological analyses of the 'beurness', Sadik goes on to hijack these social clichés by deconstructing and reintegrating them into fictions.
Julie Boukobza is a curator and art critic based in Paris and Arles, in charge of the LUMA Arles Residency Program. She recently curated a solo show titled The End with the British artist Michael Dean at Converso in Milan in January 2020.
In 2018-19, she founded an artist-run space in Paris with the curator Stéphanie Moisdon and the artist Matthew Lutz-Kinoy. Julie Boukobza co-curated with Simon Castets a group show at the Museum of Contemporary Art in Belgrade called FADE IN 2 EXT. MODERNIST HOME in July 2017.
In 2016 she curated the exhibition Pure Fiction at Marian Goodman gallery and a solo show of Peter Shire at New Galerie, both in Paris.
From 2013 until 2017, she, along with Hans Ulrich Obrist and Simon Castets, ran the 89plus Residency Program at the Lab of the Google Cultural Institute in Paris.
In 2013 she co-curated a group exhibition called Champs Elysées at Palais de Tokyo with Simon Castets and Nicola Trezzi. In 2012 and 2013 Bouzkobza started a series of symposiums We Own The Night at Marianne Boesky Gallery in NYC, and at Palais de Tokyo in Paris.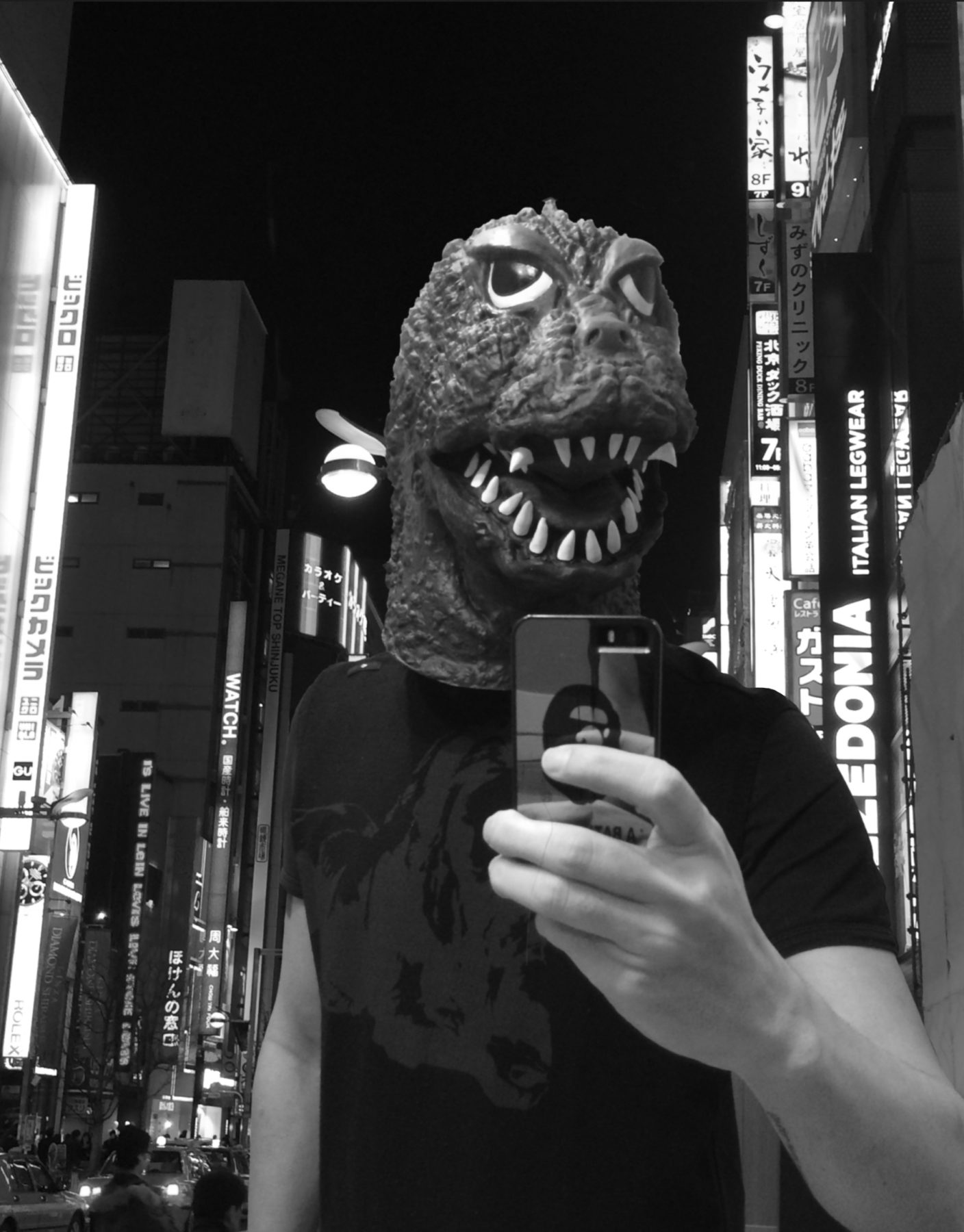 Ali Khan is a Doha-based Luxury and Fashion Consultant with a diversified experience that includes, design, forecasting, merchandising, retail and academics and uniquely encompasses a mix of high-end luxury and street fashion. His academic affiliations include such prestigious schools as HEC Paris, the Royal College of Art London, FIT New York and VCUarts Qatar, where is an Associate Professor of Fashion.
His award-winning works have been showcased consistently in New York and London and are part of the permanent collection at the Museum of Art in Nelson, New Zealand. He is regularly invited to fashion weeks around the globe as an influencer, publishing his reviews and photography in various academic journals and fashion magazines as well presenting his research at design conferences around the world.
@m_mcclintock_cmd
www.melaniemcclintock.com
Abdul Rahman Anwar is a multidisciplinary designer and a materials specialist. Working as the Materials Library assistant at VCUarts Qatar, the central thread of his practice is centered around the investigation of an interactive-design approach, through an amalgam of creative directions/methods/ processes that interweave the analog with the digital to inform new possibilities. His research emerges from material experimentation through various concepts, such as collaboration and inquiries to better understand the potential of materiality, as a catalyst for creativity and innovation in the context of design. Framed within the spectrum of material mechanics, he examines their properties, explores possibilities and pushes the boundaries of existing materials through experimentation, fabrication and interdisciplinary collaborations.
Balenciaga is a luxury fashion house founded in 1917 by Spanish designer Cristóbal Balenciaga in San Sebastián, Spain and currently based in Paris.
Balenciaga had a reputation as a couturier of uncompromising standards and was referred to as "the master of us all" by Christian Dior. His bubble skirts and odd, feminine, yet "modernistic" silhouettes became the trademarks of the house. Balenciaga closed in 1972 and was reopened under new ownership in 1986.
The brand is now owned by the French multinational holding company Kering.
September 19, 2021 ― 12:30 to 2 PM
Workshop I: Can the face masks be the new or next sneakers?
September 21, 2021 ― 12:30 to 1:30 PM
Workshop II: Can the face masks be the new or next sneakers?
September 26, 2021 ― 4:30 to 6 PM
Workshop I: Al-Maha (Oryx) Streetwear Jewellery Line - Make your own!
October 2, 2021 ― 10 to 11 AM
Qatar Foundation Art Trail: Guided Tour with fashion curator Ali Khan
October 3, 2021 ― 4:30 to 6 PM
Workshop II: Al-Maha (Oryx) Streetwear Jewellery Line - Make your own!
October 7, 2021 ― 12:30 to 13:30 PM
Qatar Foundation Art Trail: Guided Tour
October 17, 2021 ― 4:30 to 6 PM
Workshop III: Al-Maha (Oryx) Streetwear Jewellery Line - Make your own!
Sept. 16 - Oct. 23 ― 9 to 5pm
Guided Tours available on request (Min. 10 participants) - Except Week-ends
Join Tasweer Photo Festival Qatar's Artistic Director Charlotte Cotton in conversation with the co-curator of the 'Wear The Right Thing' exhibition, Julie Boukobza.
Teaser of the 'Wear The Right Thing' exhibition at VCUarts Qatar
Khtobtogone (excerpt) - Sara Sadik, 'Khtobtogone', 2021, Video, 16m09s, Commissioned by CNAP, Courtesy of Sara Sadik and Galerie Crèvecoeur